Woodblock Print of Cat Lady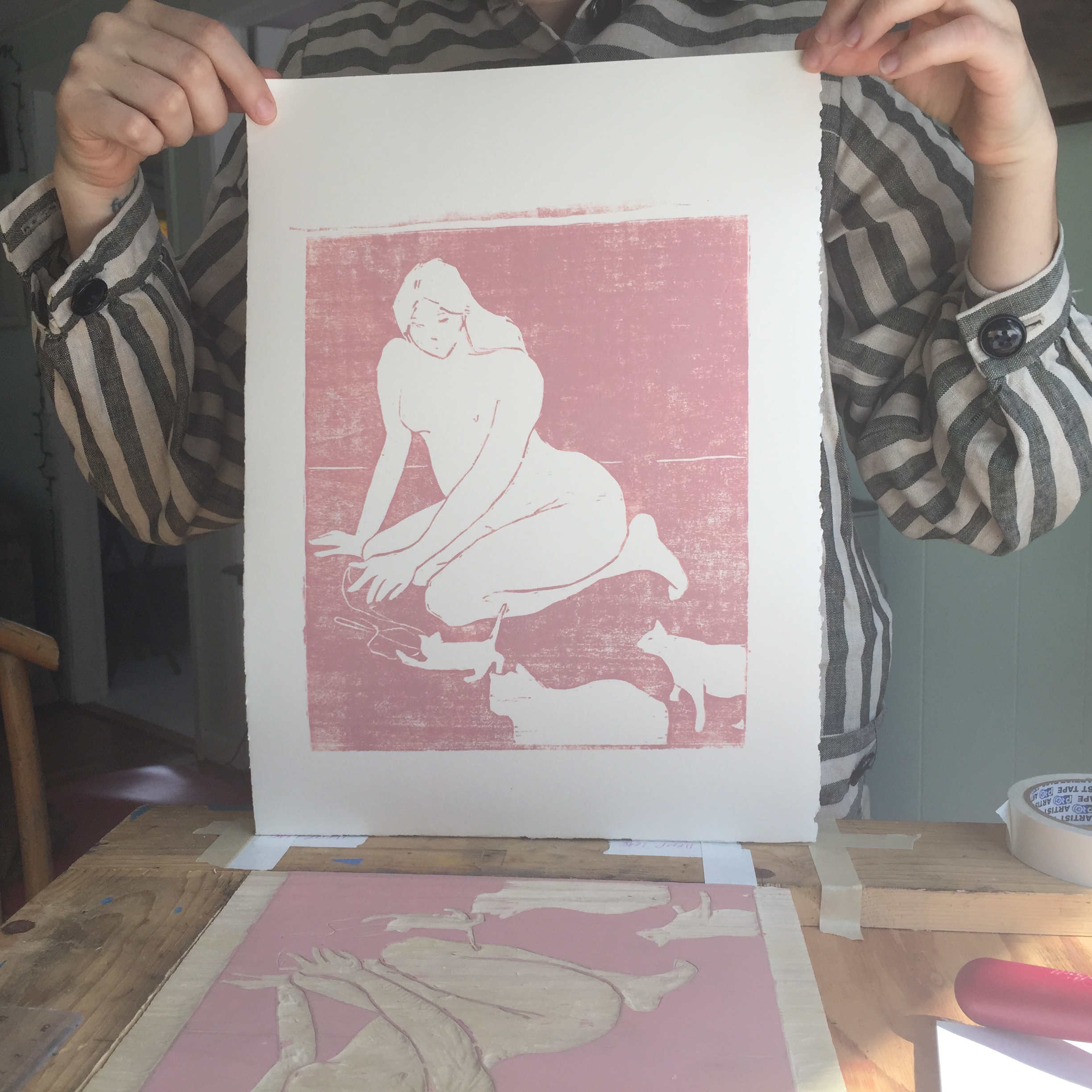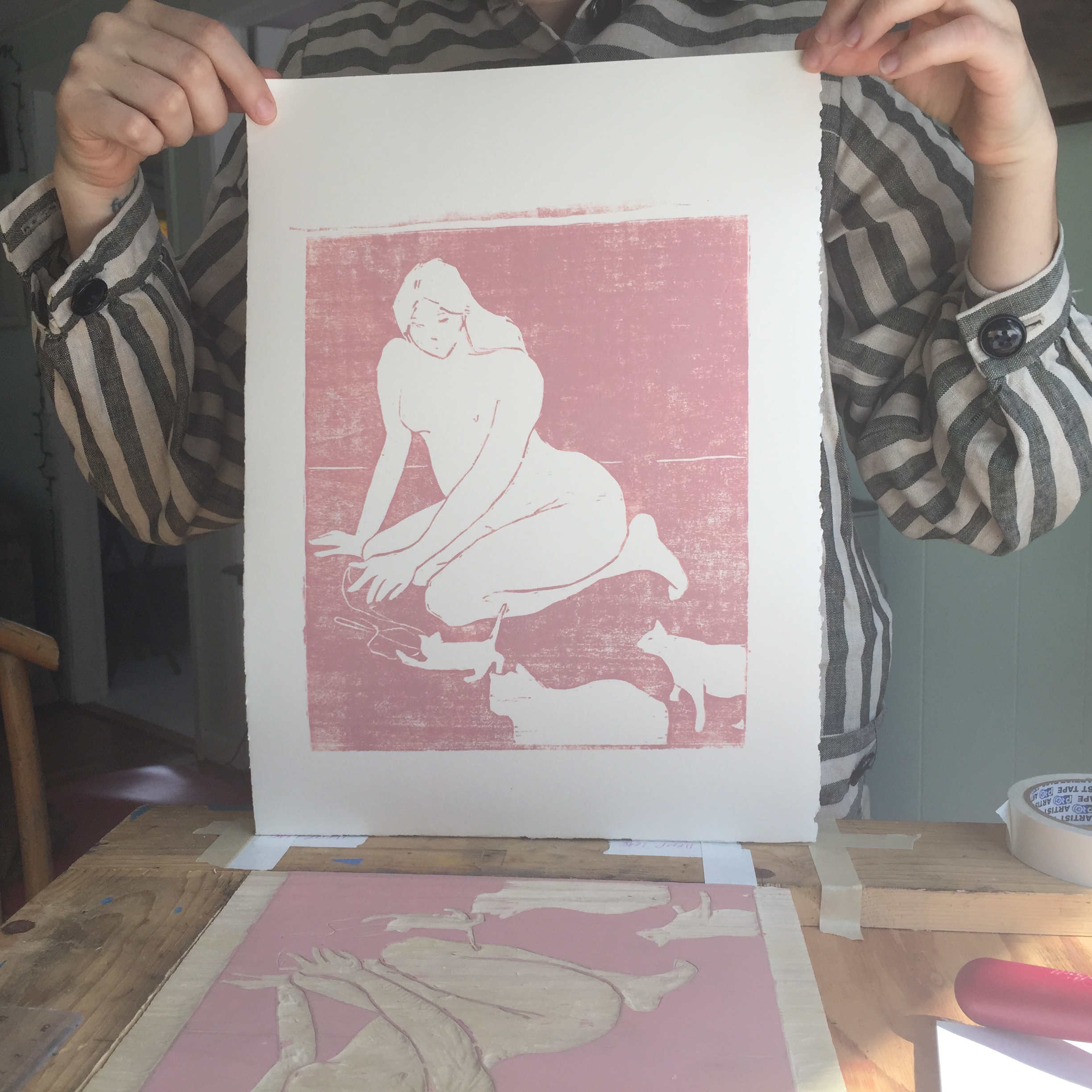 Woodblock Print of Cat Lady
This item is an original woodblock print.

Block printing by hand is a slow process! After drawing my design, the image is carved into wood using chisels and gouges. Once the carving is complete, ink is rolled onto the surface of the block. Next, paper is placed on top of the block, and I use a hand tool to apply pressure, forcing the ink onto the paper. The result is the reverse image printed on paper.

This print consists of two different blocks that were layered to create the final image. This is a one of a kind print and will arrive to you signed and numbered in pencil under the image.

details:
"Cat Lady"
•one of a kind woodblock print
•printmaking ink on 100% cotton rag paper
•image size: 8x10.5"
•paper size: 11x14"

The print is packaged with archival backing board and fits into a standard 11x14" frame. There is a border around the image so it can be easily framed to your liking.

Please note that this listing is for the print shown in the first four images. The additional photographs show the process.

shipping:
Please allow 3 business days for processing. I ship via USPS first class mail which typically takes 2-5 days to arrive. International shipments vary depending on the country, but usually arrive in 10-14 days.

If you have any questions regarding this item, please email michelle@michellefarro.com and I will get back to you within 24 hours.
See more:
website: www.michellefarro.com
Instagram: @michellefarro
Feel free to contact me with custom inquiries and thank you for visiting!